This free desktop wallpaper features a stunning image of Castle Stalker at sunset.
Castle Stalker is a restored medieval keep which sits on an islet at the edge of Loch Laich, Appin, between Oban and Fort William.
A MacDougall fortress dating from the 14th century originally stood on the islet and in the 16th century the Stewarts of Appin erected the tower house as it stands today.
Throughout its turbulent history the Castle changed hands several times between the Stewarts of Appin and the Campbells.
Stalker castle famously featured as "The Castle of Aaargh" in the classic comedy film Monty Python and the Holy Grail.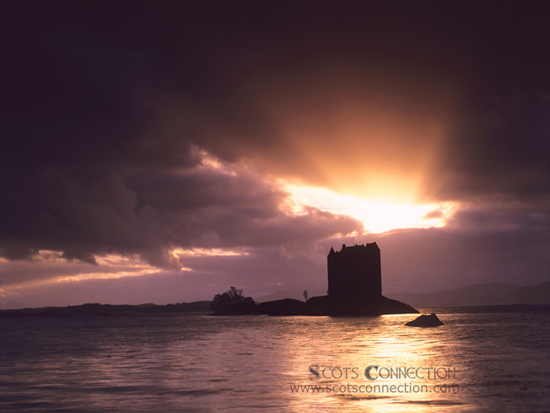 Select your screen resolution below:
800 x 600
1024 x 768
1600 x 1200
1920 x 1200 (widescreen)
Please select the link below if you require instructions on installing this beautiful Scottish image to your desktop.
Follow Us